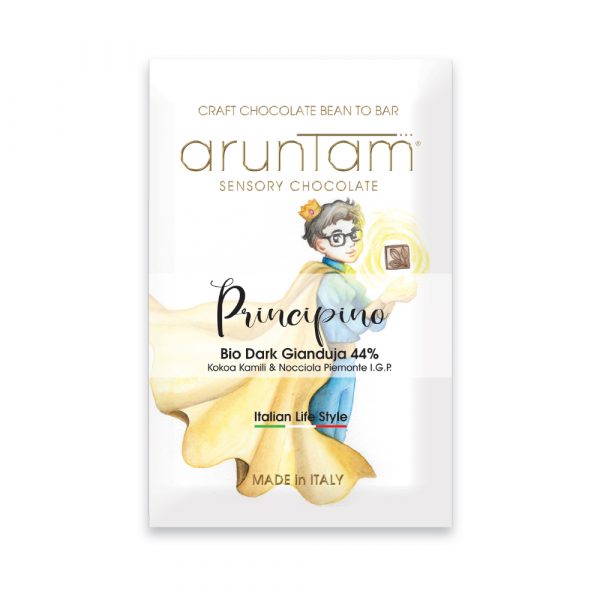 Principino
MADE IN ITALY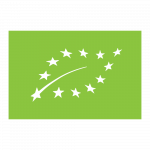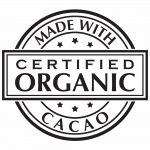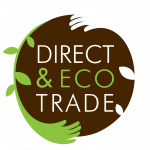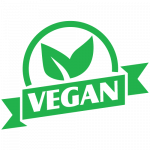 Once upon a time… a little prince conquered a sweet princess, with the help of his dragon, and thanks to the delicate fruity notes of a tasty chocolate bar.
This chocolate bar is a tribute to the best Italian tradition. It was during the carnival in 1865 when Gianduja, the typical mask of the Italian Commedia dell'Arte, distributed the first wrapped chocolate: the Gianduiotto. From then on Gianduja has become the name of the delicious recipe with hazelnuts, renown and appreciated all over the world. For our dark chocolate bar Principino Gianduja, reproducing the original recipe without milk, we only used precious ingredients: the best hazelnuts Piemonte PGI and the organic cacao from Kokoa Kamili from the Mbingu region in Tanzania. A cacao with a complex and fruity profile that makes this Gianduja unique of its kind.
Ingredients: organic Tanzania cacao beans, organic PGI Hazelnut Piemonte (29%), organic cane sugar, organic cacao butter. May contain traces of milk and other nuts.
Notes: delights the palate with marked creaminess and characteristic notes of masterfully roasted hazelnuts, united with the well-balanced chocolate from Tanzania with notes of citrus and tropic fruit.
Certification: organic.
Nutritional Value 100 g: Energy 2503 kJ / 598 kcal; Fat 45 g, of which saturates 18,4 g; Carbohydrate 40,1 g, of which sugar 27,7 g; Protein 8,4 g, Salt 0,0 g.
Packaging: 50 g
Discover more Aruntam Chocolate- Principino