Mission
Joyflor researches, selects and distributes excellences, offering products with strong identity and ethic connotation: cut flowers for wholesale clients, cacao beans and derivatives for food operators, gourmet chocolate for specialised shops.
Our own bean-to-bar laboratory manufactures, also for third parties, raw materials and finished-products, Made in Italy.
Joyflor is certified for producing, importing, storing and trading of organic products.
***
About
The story of JoyFlor is inseparably linked to its founder: Piedad Margarita Rivera. Pia, born and grown up in Ecuador, arrived in Italy the 5th of November 1999, with a degree in Management Engineering and a number of business experiences, with faith, determination, and ambition as entrepreneur dedicated to natural raw materials of high ethic, educational and economic value.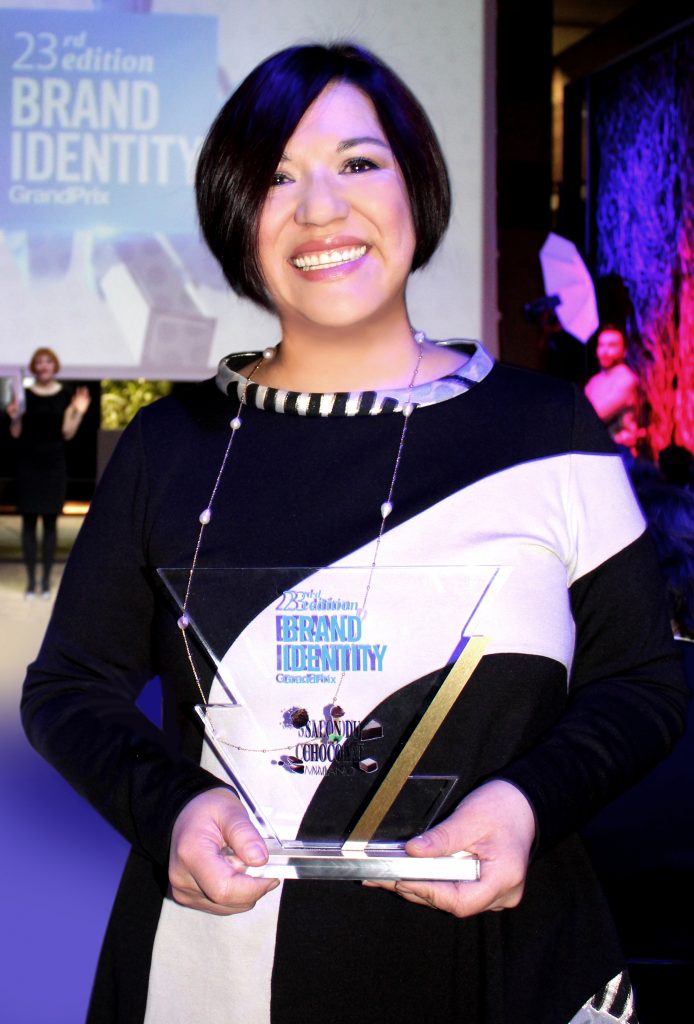 The first challenge: Flowers
With a small company, the import of cultivated fresh flowers from Ecuador starts in 2002. The business that starts at zero in Italy, with pre-ordered flowers from one supplier for a restricted circle of wholesalers, grows rapidly to a regular import of fresh flowers and flower compositions from different cultivators in South America and Asia, destined to the national market. Later, the arrival of stabilised roses is intended to attract clients of the interior decoration segment, for table decorations, decorations settings and events.
First meeting with Cacao
During a journey to Ecuador in 2012, Pia considers extending the activity to other excellences from her home country. Cacao -beans, -butter, -liquor, -nibs and -powder are becoming part of the product range imported and distributed in Italy, destined to the market of confectionery processing and craft confectionery.
From Cacao to chocolate
It is a short, strategic and substantial step, when Pia starts to import exclusive chocolate bars to Italy.
EXPO MILAN 2015 experience
In 2015 Pia presents a daily format, talking about sustainable Cacao and Chocolate at the Cacao and Chocolate Cluster of the Expo 2015. Furthermore Joyflor becomes official supplier of the Ecuador Pavilion. In November 2015 Joyflor becomes an Expo Case History, because as immediate consequence of the experience matured in this occasion, Pia decides to create an online platform, offering the products presented on the Expo to Italian clients.
In 2016, thanks to the experience matured during the previous years, Joyflor continuously extends its range of aromas and tastes, becoming selectioner of cacao and chocolate from all over the world.
During the summer months in 2017, Pia decides to create her own chocolate line with characteristics of exceptional high quality, selecting herself all the raw materials, that's how Aruntam- Corragio Nativo was born.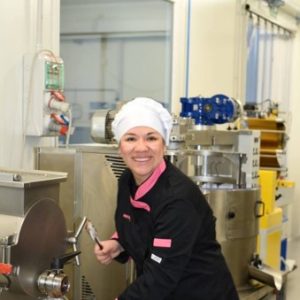 In 2018 the renovations for the construction of the new bean to bar chocolate laboratory start at the premises of the company in San Giuliano Milanese.
In January 2019 Pia starts to produce her own line of raw materials, created exclusively with
ingredients that she personally selects: Aruntam –Sensory Chocolate.
In the new laboratory, Joyflor creates raw materials and finished products, also for private label, tailor made for the costumers, with an accurate guidance to realize products that best express the clients' wishes.
Joyflor is indeed world of fragrance!
Flowers, cacao, fine specialities, and chocolate: the identity of Joyflor consolidates offering products of high fragrance and exceptional quality, looking for new challenges ahead.